Louisiana Personal Injury Lawyers Offering Dedicated and Vigorous Advocacy
At the Dunahoe Law Firm, we recognize that the victims who seek our assistance are dealing with serious injuries and burdens that have changed their lives. We work hard to provide personalized attention to our clients, and we have substantial experience in fighting for their rights at trial as well as in settlement negotiations. Serving people in many areas of Louisiana, our trustworthy personal injury attorneys have received several multi-million dollar settlements and verdicts. Rather than transferring clients to paralegals or other support staff, we are the first and only people whom they contact during the course of their cases. When you call our office, your call goes straight to a lawyer.
Our firm handles claims arising from accidents such as car crashes, truck accidents, motorcycle accidents, oil rig accidents, and industrial accidents. We are experienced in seeking compensation for victims of spinal cord injuries, traumatic brain injuries (TBI), amputations, and burn injuries, among other devastating forms of harm. The Dunahoe Law Firm also can assist bereaved families with pursuing justice following a fatal accident. Based in Natchitoches, we represent people in Shreveport, Alexandria, and the surrounding communities.
---
Car Accidents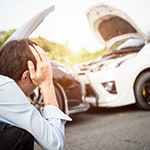 Car accidents often happen because a driver acted carelessly, such as by driving drunk, texting while driving, or failing to yield at an intersection. If you are trying to hold another driver accountable for your injuries, you will likely need to establish negligence by proving that the other driver owed you a duty to drive safely, breached this duty, and caused your injuries. However, in many cases, a defendant asserts that the plaintiff was comparatively negligent. If you are proven to have been partly at fault in the accident, your damages will be reduced by your percentage of fault. A car accident lawyer at our firm can help you fight back against an allegation of comparative negligence and maximize your compensation. You may be able to get damages for your medical bills, lost income and earning capacity, and pain and suffering, among other losses.
---
Motorcycle Accidents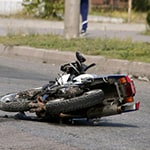 Motorcycle accidents can result in serious injuries, due to the lack of barriers between the rider and the road or another vehicle. Numerous laws have been put in place to protect motorcyclists. Unfortunately, juries and insurance adjusters may be biased against motorcyclists who have been injured. This makes it especially important to consult a motorcycle accident lawyer who will be able to present your position as persuasively as possible and explain the full scope of your injuries.
---
Truck Accidents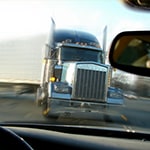 Due to the weight and size of commercial vehicles, truck accidents can be devastating. There are numerous safety regulations that truck drivers must follow. When a truck driver fails to follow a safety law or regulation, and someone else on the road is injured or killed, it may be possible to hold the truck driver accountable under the doctrine of negligence per se. In some truck accident cases, you may also be able to hold a truck driver's employer directly or indirectly liable. For example, a trucking employer that encourages a truck driver to break hours of service rules could be held directly liable under a theory of negligent supervision. Indirect (vicarious) liability applies if the company employed a driver who caused an accident by acting carelessly while they were on the job.
---
Spinal Cord Injuries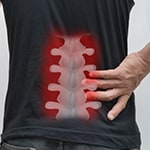 If a spinal cord injury is a result of an accident caused by someone else, you may be able to recover damages by establishing negligence. This means that you will need to show that it is more likely than not that you were hurt because a person or entity failed to use reasonable care, and your spinal cord injuries were a foreseeable result. If you successfully prove your case, you may be able to recover the costs of medical treatment, lost wages, lost earning capacity, and pain and suffering. Your spouse may also recover compensation for loss of consortium as a result of your spinal cord injuries. These conditions can be permanently disabling and may require extensive rehabilitation, making it crucial to consult a Louisiana personal injury lawyer so that you assert your rights to the fullest extent of the law.
---
Traumatic Brain Injuries (TBI)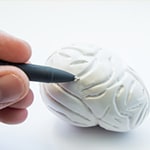 The seriousness of a traumatic brain injury cannot be overstated. In addition to the physical injury and its devastating effects, the emotional distress inflicted on the victim and family members can be lifelong. The medical costs of a traumatic brain injury can be staggering. You may need lifelong care, and for many people, the only way that they can pay for that care is by bringing a personal injury lawsuit against the person or business responsible for causing the brain trauma.
---
Burn Injuries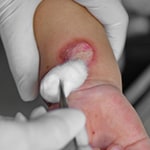 Burn injuries can result in permanent scarring and disfigurement. They may arise from an explosion after a car accident or a truck accident, or they may result from an electrical accident on property. The cause of the injuries will determine whether and how you can recover damages. For example, in a truck accident case involving an explosion, you may be able to recover damages by proving that the truck or its contents were negligently maintained by the driver and their employer. You may be able to recover the costs of medical treatment, including revision surgeries, as well as compensation for pain and suffering and mental anguish.
---
Wrongful Death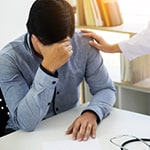 In Louisiana, a wrongful death claim is meant to obtain damages when a person has died due to the defendant's fault. This may consist of a negligent, reckless, or intentional act. Only specific types of people can bring a wrongful death claim to recover damages for the untimely death of a victim. The decedent's surviving spouse or children are first in line to bring the claim. If there is no spouse and no child, the victim's surviving parents can bring the claim. If there are no parents, the surviving siblings can sue. If there are no surviving siblings, the surviving grandparents are permitted to sue. Both economic and non-economic losses may be recovered.
---
Other Practice Areas
The Dunahoe Law Firm also represents Louisiana residents who have claims arising out of maritime law and the Jones Act, as well as people who have been hurt in industrial accidents or plane crashes. Different laws apply to accidents occurring in each of these distinctive situations. For example, the Jones Act is a federal law designed to allow "seamen" who are injured at sea to recover compensation from their employers. Under this law, it is possible to bring a negligence claim if an injury arises out of an employer or coworker's careless actions.
Seek Guidance from a Personal Injury Lawyer After a Louisiana Accident
If you have been hurt or have lost a loved one due to someone else's negligence, you should consult an experienced personal injury or wrongful death attorney about whether you have a claim. Our senior attorney has been practicing since 1974, and we are well regarded by other lawyers, who often refer clients to us. Our firm is active in the local community as well as the legal community, and we are involved in community foundations, the local university, church organizations, the Louisiana Association for Justice, and the American College of Trial Lawyers. Our Louisiana personal injury attorneys represent people in Natchitoches, Shreveport, Alexandria, Lafayette, and Lake Charles, among other communities. Contact us via our online form or call us at (800) 259-4460 or (318) 352-1999 to set up a free appointment.