Automobile Accidents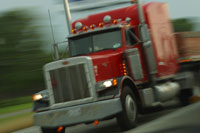 Automobile accidents are perhaps the most common cause of personal injuries. Automobile accidents, including motorcycle accidents, eighteen-wheeler accidents, and drunk driving accidents, often result in serious injuries including broken bones, spinal injuries, brain injuries, and even death.
For more than 30 years, the attorneys at the Dunahoe Law Firm have been successfully representing people injured in automobile accidents. The Dunahoe Law Firm has recovered millions of dollars for people who have suffered injuries arising out of automobile accidents. Having represented hundreds of clients who have suffered injuries in automobile accidents, the Dunahoe Law Firm has extensive experience in the unique issues presented by these types of cases, including accident reconstruction and medical testimony. Regardless of whether your case is settled or taken to trial, the attorneys at the Dunahoe Law Firm are committed to ensuring that you recover the full amount of compensation to which you are entitled.
If you or a loved one has suffered an injury as the result of an automobile accident, please contact the Dunahoe Law Firm at 1-800-259-4460 or contact us online to speak to one of our experienced trial lawyers.