Aviation Accidents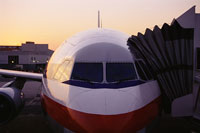 When aviation accidents occur, the result is sadly often tragic. People are often killed, families are destroyed, and even if death is not the result, individuals may be left seriously injured or severely burned. Individuals involved in these types of accidents frequently are left crippled physically, emotionally and financially.
Aviation accident cases require experienced lawyers who can take immediate focused action to investigate your claim, preserve evidence, and fully protect the interest of the victims. The attorneys at the Dunahoe Law Firm have experience in aviation accidents and stand ready to assist you in any way.
Many times in the Gulf South Region, aviation accidents occur offshore in the Gulf of Mexico. For that reason, issues may be intertwined with the maritime and admiralty arena. We have experience in both of these fields and look forward to talking with you about your case and helping you sort out the issues and to determine how to best help you. If you or a loved one has been the victim of an aviation accident, please feel free to call us at 1-800-259-4460 or contact us online and we will be glad to provide you with a confidential and free consultation.